....Ronsim Makbema begins recording the following transmission in his Armageddon Battleship; sitting high and mighty on his command chair:
Recording...
Recording...
Recording...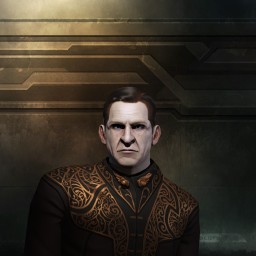 Dear fellow colleagues of the Amarr Empire, my name is Ronsim Makbema! I am a current solo-fighter of the 24th Imperial Crusade. I am looking to join my fellow Amarr brothers and sisters in Praetoria Imperialis Excubitoris [PIE] in order to fight under the 24th Imperial Crusade within the [PIE] military organization so as to better defend the Amarr Empire. Thus, please consider me within your ranks at PIE to fight along side fellow comrades. Additionally, for your reference, I have attached my details and current ranking...
...Ronsim Makbema ends the recording of audio and video, and implements within the transmission a holographic display of his current personnel information:
Ronsim Makbema Corporation
24th Imperial Crusade
Alliance - Date of Birth 2019-07-21 20:15:43 Race / Bloodline
Amarr
/
Amarr
Security Status 0.01
(5,24879016152364E-03)



Overall rank:
-
...The implemented hologram of the data has been formatted per Ronsim Makbema's implementation to pause at the data display at the discretion of the transmission operator.
...Ronsim Makbema finalizes the recording with the implemented hologram functions
...Ronsim Makbema begins packing the recorded media into a transmission under Amarr media standards and format for universal ship-use
..Ronsim Makbema hears the following audio prompts:
*** MEDIA ALERT LOG: ***
...Packing operations initiated, Commander Ronsim Makbema of the Amarr Armageddon
...Packing operations successful -- sending to [PIE] Military Organization
...Transmission successfully sent to [PIE] Military Organization
Ronsim Makbema sits at his commanding chair within his ship; drinking the finest of wine, as he heads destination of his ship to the Royal Amarr Institute to get some pewpewlasers.